JAKARTA, Sep 7, 2023 – (ACN Newswire via SEAPRWire.com) – The ASEAN members conducted summits with neighboring countries China, South Korea, Japan and the ASEAN Plus Three (APT) consisting of ASEAN members and three countries above. The summits emphasized the need to maintain regional stability between ASEAN and the three East Asian countries in the effort to reduce tension between countries and achieve better joint cooperation between ASEAN and its closest Asian neighbors.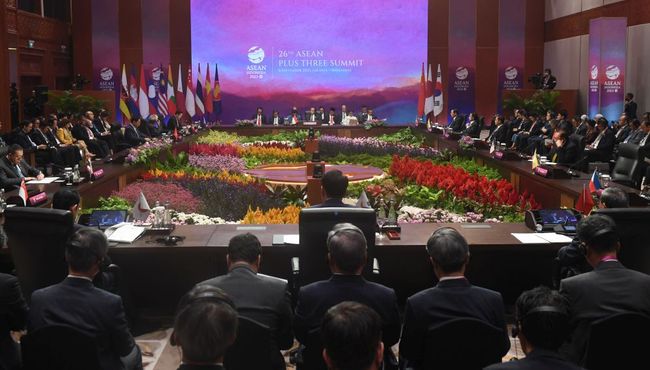 The ASEAN members have conducted summits with neighboring countries namely China, South Korea, Japan, and also the ASEAN Plus Three (APT) consisting of ASEAN members and three countries above.
– 23rd ASEAN-China Summit: Indonesian President Joko Widodo (Jokowi) conveyed his belief to Chinese Prime Minister Li Qiang that the relations between ASEAN countries and China could generate real cooperation if they rely on mutual trust with each other.
Jokowi also drew attention to the escalating tension between China and several ASEAN members regarding the new China Standard Map that was considered to claim the South China Sea. In this matter, Malaysia, Vietnam, and the Philippines rejected China's new map.
Indonesia then took the initiative to expedite the process of negotiating the code of conduct (CoC) for the disputed waters.
– 24th ASEAN-South Korea Summit: President Jokowi appreciated South Korea for supporting the ASEAN-Indo Pacific Forum (AIPF), which he said showed real inclusive cooperation in maintaining stability and prosperity in the Indo-Pacific.
He conveyed that ASEAN-South Korea's partnership in the future will focus on energy transition and digital transformation which required large amounts of investment and technology transfer. "Therefore, collaboration and partnerships are needed to realize our common goals," he emphasized.
– 26th ASEAN-Japan Summit: President Jokowi stated that a Strategic Comprehensive Partnership between the two parties showed mutually beneficial concrete cooperation.
The president addressed that Japan is one of ASEAN's most active partners and a proponent of the ASEAN Outlook on the Indo-Pacific (AOIP). Japan could also become the main contributor to ASEAN's development, including in infrastructure development with an annual cost of US$184 billion.
Therefore, he hopes Japan continues to boost its contribution to the region through the ASEAN Infrastructure Fund and ASEAN Catalytic Green Finance Facility to support connectivity and green infrastructure.
Jokowi assessed that both parties have a huge responsibility to keep the region peaceful, stable, and prosperous in the future.
– 26th ASEAN Plus Three (APT) Summit: The president invited the three countries to cooperate in developing an electric vehicle (EV) ecosystem. However, the president noted that this goal would be disrupted if regional peace and stability were not maintained.
Responding to President Jokowi, South Korean President Yoon Suk Yeol mentioned if APT unites, countries in the mechanism could contribute not only to building ASEAN but also to realizing peace and prosperity in the Indo-Pacific and the world.
The results of the four Summits with East Asian countries are expected to realize regional stability for the sake of ASEAN's future with its adaptive, and inclusive development for the ASEAN community according to Indonesia's vision in chairing the association this year.
After holding the 42nd ASEAN Summit in Labuan Bajo, East Nusa Tenggara (NTT) in May 2023, Indonesia continued its ASEAN Chairmanship agenda with the 43rd Summit in Jakarta on September 5-7, 2023.
The theme for ASEAN this year is 'ASEAN Matters: Epicentrum of Growth', which means ASEAN is relevant and important as a world growth center.
COPYRIGHT (c) ANTARA 2023
Copyright 2023 ACN Newswire. All rights reserved. (via SEAPRWire)