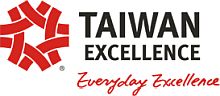 SINGAPORE, Sept 7, 2023 – (ACN Newswire via SEAPRWire.com) – The digital landscape is evolving at an unprecedented pace, and the convergence of emerging technologies is poised to shape the future of connectivity, communication, and business operations. Among the driving forces behind this transformation are innovations in 5G, smart telecoms, security, enterprise solutions, and Internet of Things (IoT) applications.
Understanding the emerging trends and prospects in these areas is vital for individuals and organizations alike. It provides a competitive edge by enabling businesses to embrace new technologies, differentiate themselves, and seize market opportunities more quickly and effectively. Taiwan has long been recognized as a major player in the technology industry, with a strong focus on semiconductor manufacturing, information, and communication technology (ICT), biotechnology, and other emerging sectors. Singapore, as the pioneer of nationwide 5G capabilities in the region, holds promising opportunities for collaborations and partnerships between Taiwan and Singapore. Both economies have robust ICT industries and share complementary strengths, making them natural partners for mutual growth and advancement in this sector, creating new business opportunities and addressing common challenges.
Looking towards the future, the trends in smart telecom, enterprise solutions, and IoT applications are set to catalyze transformative change in future technologies.
Smart Telecoms, Enterprise Solutions and AIoT Innovation
The transformative capabilities of 5G lie in empowering advanced applications and fostering innovation, productivity, and connectivity. In the realm of intelligent technologies, their integration has become indispensable for enhancing efficiency and optimizing performance across networks.
The contemporary trends within the sphere of smart telecommunications encompass intelligent network management, network virtualization, and the infusion of artificial intelligence into telecommunications operations. The notion of smart telecoms holds substantial potential, ushering in self-organizing networks, proactive fault detection, and personalized customer experiences. As this industry evolves, there's an escalating requirement for comprehensive software solutions and cloud services to facilitate seamless cloud migration.
A prime example is PLANET Technology Corporation, a preeminent global supplier of IP-based networking solutions and products tailored to SMBs, enterprises, and network infrastructures supporting IoT, IIoT, and IoV applications. Their expertise ensures a high caliber of security, execution, and reliability in cross-national projects, thereby addressing the burgeoning demand for cloud migration.
On the horizon, enterprise solutions are poised to provide software and systems engineered to optimize business operations and decision-making. The present trends encompass embracing cloud-based solutions, integrating AI, and harnessing data analytics. Prospective vistas for enterprise solutions encompass intelligent automation and autonomous decision-making, cutting-edge collaboration tools and virtual workspaces, and predictive analytics fostering proactive business insights.
Additionally, the convergence of AI technologies with IoT devices is catalyzing the emergence of intelligent and autonomous capabilities. The future landscape of AIoT holds promise, envisioning cognitive IoT systems characterized by contextual comprehension, swarm intelligence, and collaborative AIoT networks. Noteworthy in this arena is EMS, a prominent player dedicated to delivering IoT smart metering solutions, aimed at aiding consumers in minimizing non-revenue water (NRW) and enhancing the efficiency of water management systems. Their focus aligns with ushering industries into the realm of AI, as evidenced by their Vision Studio—an accessible zero-code AI model development tool designed to dissolve technical barriers and broaden access to AI development.
As we navigate the digital revolution, understanding the emerging trends and prospects in 5G, smart telecom, security, enterprise solutions, and AIoT applications is key to unlocking their immense potential. These technologies have the power to revolutionize industries, drive innovation, and improve connectivity, efficiency, and security towards a prosperous and technologically driven future.
Copyright 2023 ACN Newswire. All rights reserved. (via SEAPRWire)