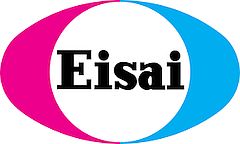 TOKYO and CAMBRIDGE, Mass., Jan 27, 2023 – (JCN Newswire via SEAPRWire.com) – Eisai Co., Ltd. and Biogen Inc. announced today that the European Medicines Agency (EMA) has accepted a marketing authorization application (MAA) for lecanemab, an investigational anti-amyloid beta (Abeta) protofibril* antibody, for the treatment of early Alzheimer's disease (mild cognitive impairment due to Alzheimer's disease (AD) and mild AD dementia) with confirmed amyloid pathology, for review following a standard timeline.
In the U.S., lecanemab was granted accelerated approval as a treatment for AD by the U.S. Food and Drug Administration (FDA) on January 6, 2023. On the same day, Eisai submitted a Supplemental Biologics License Application (sBLA) to the FDA for approval under the traditional pathway based on the results from the Phase III Clarity AD confirmatory study. In Japan, Eisai submitted a marketing authorization application to the Pharmaceuticals and Medical Devices Agency (PMDA) on January 16, 2023. In China, Eisai has initiated submission of data for a BLA to the National Medical Products Administration (NMPA) of China in December 2022.
Eisai serves as the lead of lecanemab development and regulatory submissions globally with both Eisai and Biogen co-commercializing and co-promoting the product and Eisai having final decision-making authority.
*Protofibrils are large Aβ aggregated soluble species of 75-500 Kd.(1),(2)
(1) "Lecanemab Sweeps up Toxic AΒ Protofibrils, Catches Eyes of Trialists." ALZFORUM, ALZFORUM, 21 Nov. 2021, bit.ly/3HzXXyE.
(2) Sehlin D, Englund H, Simu B, Karlsson M, Ingelsson M, Nikolajeff F, Lannfelt L, Pettersson FE. Large aggregates are the major soluble Aβ species in AD brain fractionated with density gradient ultracentrifugation. PLoS One. 2012;7(2): e32014. doi: 10.1371/journal.pone.0032014. Epub 2012 Feb 15. PMID: 22355408; PMCID: PMC3280222.
For more information, visit www.eisai.com/news/2023/news202311.html.
Copyright 2023 JCN Newswire. All rights reserved. (via SEAPRWire)