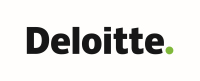 HONG KONG, CHINA, Jul 24, 2023 – (ACN Newswire via SEAPRWire.com) – The 2023 Deloitte Hong Kong Technology Fast and Rising Star program is now officially open for applications. Organized by Deloitte China and sponsored by HSBC, the program identifies and recognizes fast-growing and innovative local enterprises, with a view to boosting development of the innovation and technology (I&T) ecosystem in Hong Kong, the Greater Bay Area (GBA), and beyond. Applications close on 24 September and the results will be announced at the awards ceremony in November.
Internationally renowned as "the Oscars for high technology companies", the Deloitte Technology Fast 50 program was founded in 1995 in Silicon Valley and takes place simultaneously every year in more than 30 countries. With stringent evaluation criteria and methodology, the program is one of the most objective rankings for technology, media, and telecommunications enterprises.
A sub-program of Deloitte China Technology Fast, Deloitte Hong Kong Technology Fast (HKTF) and Hong Kong Rising Star (HKRS) were launched in 2017 as a platform for fast-growing, innovative local enterprises from vanguard segments including internet, software, new media, new energy, life sciences, and robotics to promote their market eminence, meet successful peers, and connect with banks and VC/PE investors.
Apart from access to support from Deloitte experts and associated programs, winners of HKTF and HKRS can gain the opportunity to receive wider recognition and policy incentives from local governments and organizations within the GBA, while boosting their talent brand and employee morale. Notable past winners include WeLab, Klook, SenseTime, Lalamove, Prenetics, etc.
Deloitte Hong Kong Technology Fast Program Lead Partner Philip Law says, "I&T is increasingly essential for Hong Kong's economic transformation and integration into national development in this digital age, and Deloitte is committed to supporting the development of Hong Kong's I&T industry together with government, industry, and academic sectors."
"Leveraging Deloitte's global network of resources, insights, and experience, coupled with the extensive connections and expertise of our strategic partners and supporting organizations, the Deloitte Hong Kong Technology Fast program has seen 11 winners on their way to becoming unicorns since 2017, gaining visibility, brand recognition, and growth opportunities internationally. We look forward to receiving applications from all fast-growing and innovative Hong Kong companies that aspire to move onto a bigger stage."
Thomas Elliott, Managing Director, Head of Client Coverage, Commercial Banking, Hong Kong, HSBC, says, "Innovation and technology is a major force that will redefine our economic growth model. More support for emerging entrepreneurs in the innovation sectors will build a solid foundation for the future prosperity of our economy and society. Founded more than 150 years ago, HSBC has been banking generations of entrepreneurs and helping them grow their businesses. We are excited to join hands with Deloitte in the Technology Fast program again and we look forward to inspiring more innovative businesses in Hong Kong to aim for success."
HKTF welcomes applications from fast-growing companies and technology firms in Hong Kong with at least three years of business operations and operating revenue of at least HKD2.2 million for the 2020 fiscal year. Companies with a shorter business history can join HKRS by providing a written description of their backgrounds, management teams, core competencies, business models, products, technologies, industries, and market recognition.
For more details about the program and how to enrol, visit here.
https://www2.deloitte.com/cn/en/pages/technology-media-and-telecommunications/events/technology-fast-gba-2023-invitation.html?nc=42
2023 Deloitte Hong Kong Technology Fast & Rising Star
Sponsor
HSBC
Strategic Partner
Hong Kong Cyberport
Hong Kong Science and Technology Parks
Knowledge Partner
The Hong Kong University of Science and Technology
Supporting Organization
Alibaba Entrepreneurs Fund
Beyond Ventures
China Resources Capital Management Limited
The Chinese University of Hong Kong
The City University of Hong Kong – HK Tech 300
Gobi Partners GBA
Greater Bay Area Homeland Investments Limited
The Hong Kong Polytechnic University
Hong Kong PropTech Association
Hong Kong X Tech Startup Platform
Internet Professional Association
InvestHK
About Deloitte China
Deloitte China provides integrated professional services, with our long-term commitment to be a leading contributor to China's reform, opening-up and economic development. We are a globally connected and deeply locally-rooted firm, owned by its partners in China. With over 20,000 professionals across 30 Chinese cities, we provide our clients with a one-stop shop offering world-leading audit & assurance, consulting, financial advisory, risk advisory, business advisory and tax services.
We serve with integrity, uphold quality and strive to innovate. With our professional excellence, insight across industries, and intelligent technology solutions, we help clients and partners from many sectors seize opportunities, tackle challenges and attain world-class, high-quality development goals.
The Deloitte brand originated in 1845, and its name in Chinese denotes integrity, diligence and excellence. Deloitte's professional network of member firms now spans more than 150 countries and territories. Through our mission to make an impact that matters, we help reinforce public trust in capital markets, enable clients to transform and thrive, and lead the way toward a stronger economy, a more equitable society and a sustainable world.
About Deloitte
Deloitte refers to one or more of Deloitte Touche Tohmatsu Limited ("DTTL"), its global network of member firms, and their related entities (collectively, the "Deloitte organization"). DTTL (also referred to as "Deloitte Global") and each of its member firms and related entities are legally separate and independent entities, which cannot obligate or bind each other in respect of third parties. DTTL and each DTTL member firm and related entity is liable only for its own acts and omissions, and not those of each other. DTTL does not provide services to clients.
Deloitte Asia Pacific Limited is a company limited by guarantee and a member firm of DTTL. Members of Deloitte Asia Pacific Limited and their related entities, each of which are separate and independent legal entities, provide services from more than 100 cities across the region.
Please see www.deloitte.com/about to learn more.
Disclaimer
This communication contains general information only, and none of Deloitte Touche Tohmatsu Limited ("DTTL"), its global network of member firms or their related entities (collectively, the "Deloitte organization") is, by means of this communication, rendering professional advice or services. Before making any decision or taking any action that may affect your finances or your business, you should consult a qualified professional adviser.
No representations, warranties or undertakings (express or implied) are given as to the accuracy or completeness of the information in this communication, and none of DTTL, its member firms, related entities, employees or agents shall be liable or responsible for any loss or damage whatsoever arising directly or indirectly in connection with any person relying on this communication. DTTL and each of its member firms, and their related entities, are legally separate and independent entities.
2023. For more information, please contact Deloitte China.
Copyright 2023 ACN Newswire. All rights reserved. (via SEAPRWire)