HONG KONG, Jul 24, 2023 – (ACN Newswire via SEAPRWire.com) – FREED GROUP ("FREED"), an award-winning innovator specializing in building proprietary Marketplace Enablement and Enterprise Application solutions founded and headquartered in Hong Kong, is pleased to announce the completion of the company's latest financing round ("Pre-C"). With new participation from one of the leading Private Equity firms in the region, as well as existing shareholders, Linear Capital and Musketeer Capital, the financing will fuel FREED's global expansion plans and extend beyond leading consumer brands and platforms to other vigorous verticals like international sports and events.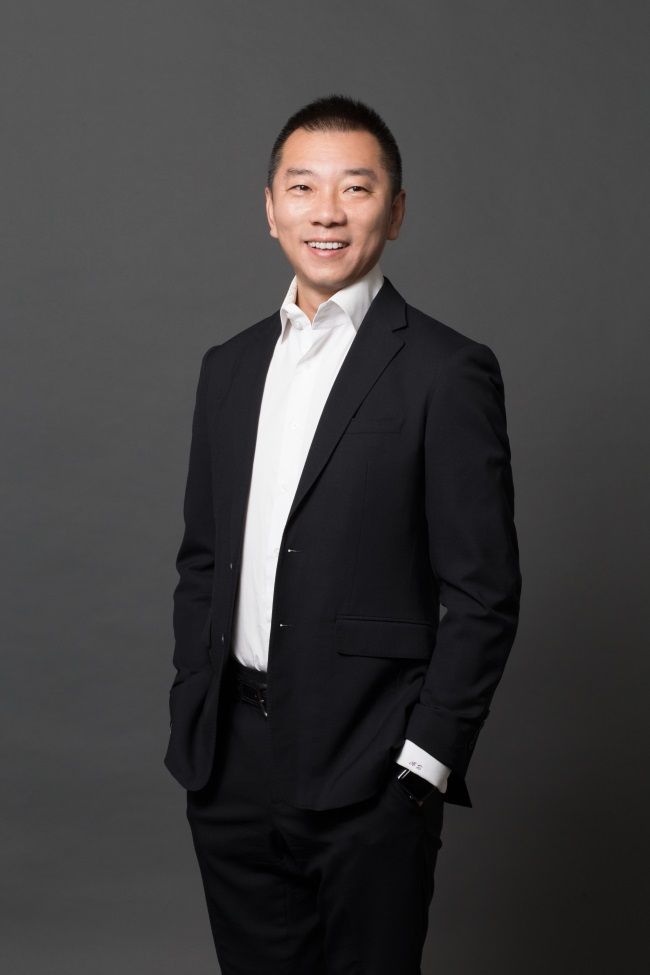 Mr. Abel Zhao, Co-founder & CEO of FREED GROUP announces the closing of Pre-C financing round.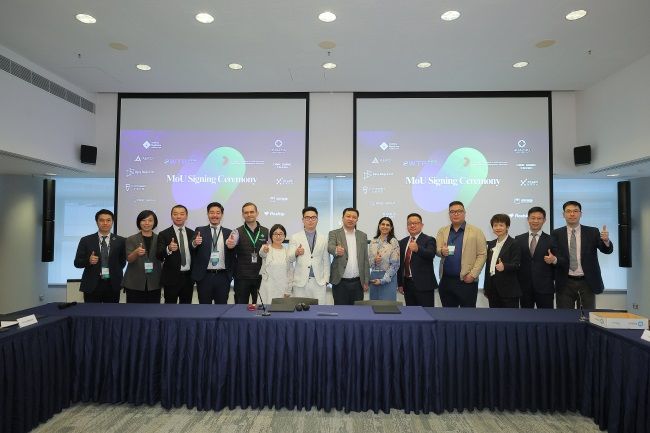 Mr. Abel Zhao, Co-founder & CEO of FREED GROUP (third left) signs a memorandum of understanding with eWTPA earlier this month.
Mr. Abel Zhao, Co-founder & CEO of FREED GROUP, said, "We are thrilled to announce the completion of our Pre-C financing round, another milestone that will propel our business to new heights. The fact that we were able to secure this financing is a testament to our investors' confidence in our ability to scale the business. With these substantial resources, we are well-positioned to consolidate our global presence and amplify the impact of our innovative solutions across a wide range of industries."
To further fuel the next phase of FREED's growth, the company has been proudly appointed as the Title Partner of 2023 Women's Scottish Open, forging strong connections with the Scottish Government and VisitScotland to raise awareness of the tournament, as well as local tourism, as an important part of the post-COVID recovery initiative. This opportunity enhances FREED to showcase its proprietary technical solution and branding on an international stage, opening doors to strategic opportunities worldwide. As the distinguished Title Partner, FREED is paying homage to their Hong Kong roots and is honoured to invite top-tier local Hong Kong athletes to this illustrious event. Esteemed Hong Kong professional golfers Ms. Tiffany Chan, the first-ever Hong Kong golfer to qualify for the top-level of competition of the 2018 LPGA Tour, and Ms. Virginie Ding, ranked 185 according to World Amateur Golf Ranking, exemplify FREED's heartfelt dedication to its heritage. Meanwhile, as a long-term strategic business partner of the Korean government, this prestigious sponsorship is also strategically aligned with the Korea government's endeavours to popularize golf in recent years, representing a propitious avenue for FREED to elevate their business, fortify brand visibility, and garner widespread recognition through this burgeoning sports category.
Moreover, further utilizing the momentum of Hong Kong government's push to boost ties with Saudi Arabia, FREED was one of the few highly selected high-tech companies in Hong Kong to sign an agreement with eWTP Arabia Capital (eWTPA), paving a strategic path to expand FREED's networks and footprint in the region.
Alongside these achievements, FREED expanded its portfolio of products and services through strategic acquisitions and investments of Connexus Travel and Gabi Partners during the year. These strategic moves reaffirm the company's commitment to broaden its breath of digital transformation solutions to multiple sectors, enabling its partners to cultivate higher brand loyalty, foster lasting connections with their customers, and elevate the overall user experience of their brands.
Mr. Abel Zhao, concluded, "As we forge ahead into new markets, our cutting-edge proprietary SaaS solutions will continue to drive digital transformation and empower businesses on a global scale. The future is full of possibilities, and as a Hong Kong start-up with a global vision, we are excited to be at the forefront of shaping the future of the digital landscape worldwide."
About FREED GROUP
FREED GROUP is a technology innovator specializing in building proprietary Marketplace Enablement and Enterprise Application solutions. It pioneers the future of digital commerce by bringing the capability of multi-merchant, multi-platform networks onto one single backend system and database. With its end-to-end digital transformation and commerce empowerment solutions, FREED GROUP helps clients and partners from Fortune 500 corporations and brands to SMEs across regions to create new revenue streams, increase customer engagement and enhance servicing level.
Headquartered in Hong Kong and Singapore, FREED GROUP operates in more than 10 offices globally with over 150 staff. FREED GROUP supports clients and partners worldwide, including major names such as Samsung, China Mobile, China Life Insurance, BMW and LG. It is the winner of the 2022 World Economic Forum Technology Pioneers, 2021 Deloitte Technology Rising Star Award and 2021 United Nations UNWTO Global Start-up Competition, among many others. In 2023, FREED GROUP is named one of the top-10 high-growth companies in the Asia-Pacific region by Financial Times.
Copyright 2023 ACN Newswire. All rights reserved. (via SEAPRWire)