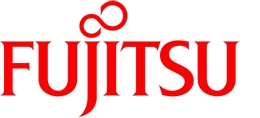 TOKYO, Jul 25, 2023 – (JCN Newswire via SEAPRWire.com) – Fujitsu and Misawa Homes Co., Ltd. (hereinafter Misawa Homes) today announced the start of joint trials to personalize shared spaces using authentication technology developed by Fujitsu. Through their trials, Fujitsu and Misawa aim to explore how to offer families and visitors alike comfortable, personalized, secure new ways to experience life at home. Trials started on June 2023 and are scheduled to continue until January 2024.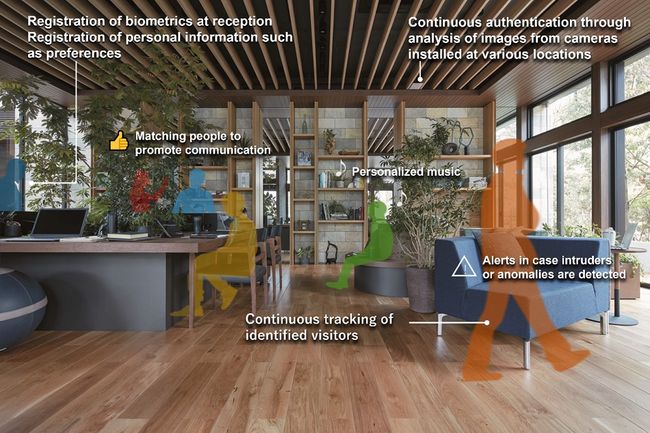 Figure 1: Image of joint trials using technology for continuous authentication of residents and visitors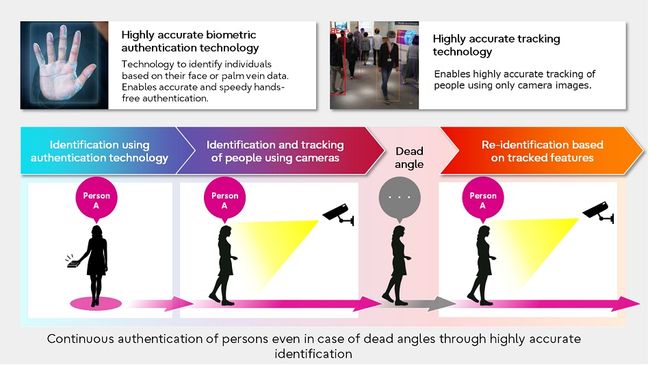 Figure 2: Overview of Fujitsu's technology for continuous authentication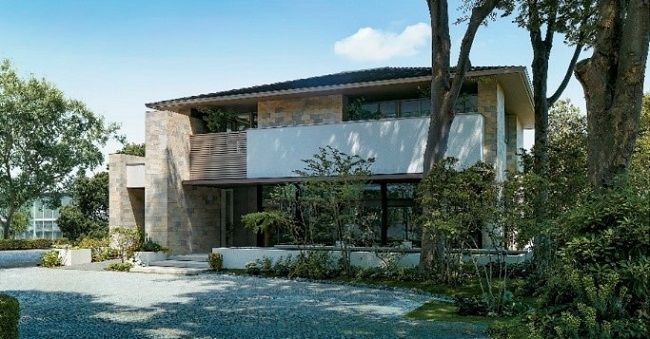 Figure 3: Green Infrastructure Model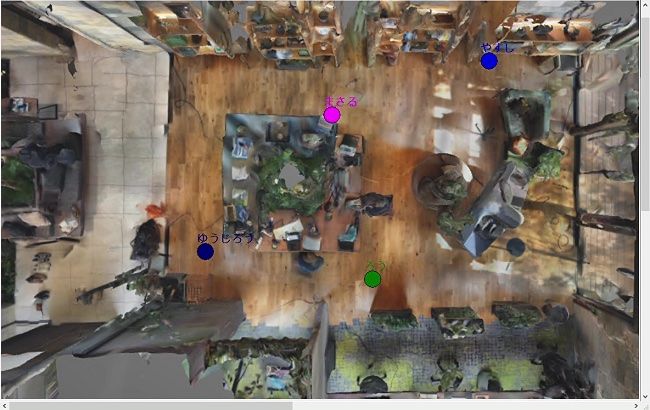 Figure 4: Image of technology for continuous authentication (bird's-eye view) (Screen in Japanese)
Fujitsu and Misawa Homes installed a facial recognition sensor at the reception area and cameras in the common space of a model house (1) built by Misawa Homes in 2021 to showcase Fujitsu's technology for continuous authentication, which identifies residents and visitors through cues like their clothing or posture. By continuously identifying people and their movements in the surrounding environment, the technology can help to detect emergency situations including falls and possible injuries of residents or visitors as well as unidentified intruders, to ultimately contribute to the realization of safer housing.
The two companies are further conducting trials leveraging this technique to realize personalized living spaces tailored to residents' personal preferences and needs.
Fujitsu and Misawa plan to explore further use cases for the technology, including in contexts where safety is paramount, including nursing homes and hospitals.
Background
Misawa Homes has been focusing on the development of housing models that contribute to the solution of various societal issues. In 2021, Misawa Homes constructed the "Green Infrastructure Model," a model house that aims to achieve sustainability in the three areas life, health, and the environment. Misawa Homes is further engaged in a wide range of initiatives to solve societal issues through innovation, including the development of housing solutions and demonstration trials across industries.
As part of its vision for "Trusted Society," one of its key focus areas under "Fujitsu Uvance," Fujitsu is promoting various initiatives to contribute to the realization of a prosperous and sustainable society. Fujitsu in the 1980s started R&D in biometric technologies, creating new technologies not only for managing access to personal devices including PCs and smartphones, but also solutions for use in emergency situations.
Under the concept "living in 2030," Fujitsu and Misawa Homes since 2021 have been focusing on the future of housing, where innovations like AI and biometric technologies will seamlessly integrate with living spaces to support and sustain society.
About the new technology
Fujitsu's technology for continuous authentication combines Fujitsu's biometric authentication and Actlyzer technology for sensing and analyzing the movement and actions of people. By linking the results of biometric identification with camera images of a specific person, the technology enables real time estimation of the position of that person while continuously authenticating them. The tracking of a person across multiple cameras remains difficult for conventional technologies because of variations caused by the positioning of cameras. To resolve this challenge, the newly developed technology enables identification of a person from multiple images based on features like clothing and a person's posture regardless of other variations in lighting, etc. All authentication processes run in the cloud, and results are sent to devices installed in a certain area.
In addition to application in living spaces, Fujitsu further aims to apply this technology to various solutions in public spaces including real time detection of emergency situations such as people falling or smooth cashless payments triggered by a person's specific movement or behavior.
Outline of the joint trials
1. Period
June 1, 2023 to January 31, 2024
2. Location
Model house "Green Infrastructure Model" at Misawa Park Tokyo, Japan
(The model house is a combination of public space and living space that is rented out as a shared office; the verification site is located at the shared office on the first floor)
3. Contents
Demonstration of technology for continuous authentication:
Identification of residents and visitors using equipment that does not interfere with the housing environment and design
Trials for personalized living spaces:
Motion detection for increased living comfort
Verification trials of secure living spaces:
Detection of abnormal activities and behavior including visitors entering without biometric authentication or visitors falling
Fujitsu and Misawa Homes are further testing the authentication technology at the shared office area for personalization of living/working spaces. Employees and business partners of Fujitsu and Misawa Homes authenticated by a sensor and camera installed in the share office can register their various preferences in the system, to automatically adjust settings in the room including lighting or speaker sounds (2).
Moving forward, the two companies will continue to contribute to the realization of secure and personalized living spaces that fit the needs of people's lives.
(1) Location: 2 -4 -5 Takaido-higashi, Suginami Ward, Tokyo, Japan (Within "Misawa Park Tokyo", access only with reservation)
(2) Personal information including biometrics, hobbies and preferences provided in a questionnaire will be deleted upon leaving the model house. Video data relating to movements within the area is strictly managed and used for anonymous verification, and deleted after the demonstration trials. Regarding the handling of personal information, visitors will have to sign a written agreement including information about the facial recognition registration application before participation in the trials.
About Fujitsu
Fujitsu's purpose is to make the world more sustainable by building trust in society through innovation. As the digital transformation partner of choice for customers in over 100 countries, our 124,000 employees work to resolve some of the greatest challenges facing humanity. Our range of services and solutions draw on five key technologies: Computing, Networks, AI, Data & Security, and Converging Technologies, which we bring together to deliver sustainability transformation. Fujitsu Limited (TSE:6702) reported consolidated revenues of 3.7 trillion yen (US$28 billion) for the fiscal year ended March 31, 2023 and remains the top digital services company in Japan by market share. Find out more: www.fujitsu.com.
Press Contacts
Fujitsu Limited
Public and Investor Relations Division
Inquiries (https://bit.ly/3rrQ4mB)
Copyright 2023 JCN Newswire. All rights reserved. (via SEAPRWire)