Singapore, Dec 21, 2022 – (ACN Newswire via SEAPRWire.com) – DOKODEMO is expanding its international marketing and business with a new office in Singapore. Singapore is one of the top-ranked financial hubs globally, with huge potential to maintain the company position.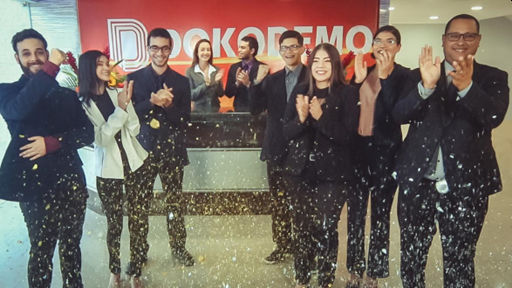 The branch office- which is located at Suntec Tower in Singapre town centre – brings its professional face-to-face assistance and providing an user-centric office fit for the leading global organisation. The company will be more stable with its presence in Asia Pacific and continuing on its international expansion journey.
DOKODEMO has strong Ecommerce and marketing experience and their customer service team knows what it takes to deliver a straightforward service. With DOKODEMO DATA MARKETING PTE. LTD. , based in Singapore, the company is able to provide more opportunities and support for users to discuss about their concerns in person. This is a personal approach that builds trust with the partners and users.
According to DOKODEMO Singapore Country Manager Albert Martin, "We always believes that the philosophy of staying close to the clients will allow us to serve the clients faster and more effectively. It's our highly personalised approach that makes us most proud and is why we are expanding. Teamwork and customer service are both important. Everyone should have the chance to build a creditworthy future." he said.
This extensive branch network also means that many of DOKODEMO' users especially from Asia can meet and exchange their ideas and information easily. The new office could also allow the company to maintain a good reputation and cooperate with the leading merchants in Singapore for the business growth. This is one of the essential step for DOKODEMO to go public by making the company and services known to a wider potential swath of customer base.
Media Contact
Albert Martin, DOKODEMO DATA MARKETING PTE. LTD.
Email: support@dokodemo.global
Website: https://www.bandaomall.com
City: Singapore
Address: Suntec Tower Three, 8 Temasek Blvd, 038988(SG)
SOURCE:DOKODEMO DATA MARKETING PTE. LTD.
Copyright 2022 ACN Newswire. All rights reserved. (via SEAPRWire)